Trilleen's log: 26 August 2022
Trilleen and I left Plymouth with decidedly mixed meteorological models. The theory was that about lunchtime a light but strengthening North Easterly would come in. So we started out from the marina with zero wind, dreadful visibility and rain, for a kedge or temporary anchorage in Cawssand Bay, a well known naval anchorage just inside Rame Head. On departure however, even at Rame Head, there wasn't a breath of wind so I was forced to motor towards a position due north of Eddystone light.-
I was hoping that the wind would come in, and carry me round the lighthouse before fetching me down to Falmouth. Wind did come in, very gently at about four knot, initially from the South south west so I was able to reach the lighthouse on a close reach. Then the wind disappeared and I spent a frustrating couple of hours drift sailing round Eddystone light and the fishing fleet that hangs out in the rock garden there.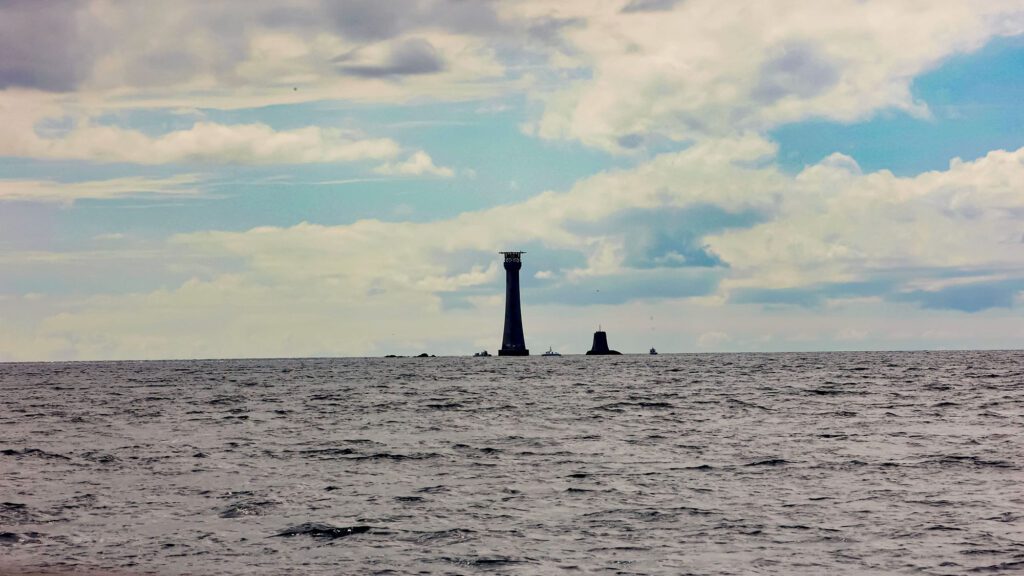 Much later in the day, as dark began to fall the wind went west and then north west and the remainder of the passage was on one tack only with a track that started heading Southwest (definitely not where I wanted to be going), curving west (barely viable), then north of west (fantastic).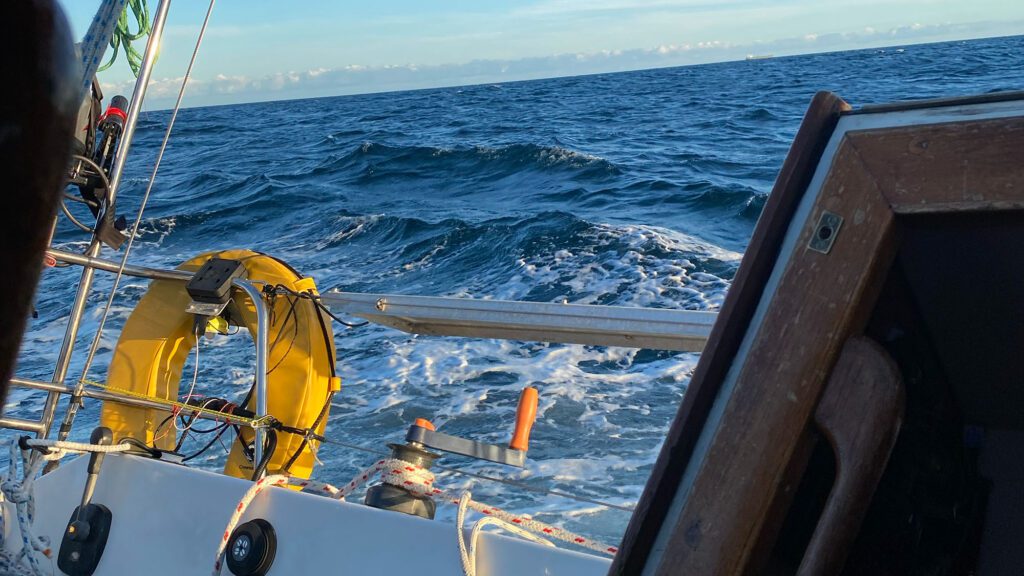 In these light conditions Trilleen is a slow boat. Much of the journey down the South coast to date has been at walking pace (and less). Alongside a certain frustration it's also been a deeply welcome start to the trip offering plenty of time for reflection. I've had some profoundly spiritual times at sea, often at sunset and sunrise, usually it has to be said with a cup of coffee. I've not found those so frequently sailing crewed yachts or keelboats, but on this slow, slow trip west I've found them emerging again, which has been a great joy.
Trawlers were out in force, including engagingly a couple of boats trawling side by side leading me to fear they were pair trawlers with net between them, and forcing a significant deviation to the north to clear their track. Then a bunch came along behind me, also trawling, going about half a knot faster than Trilleen (and therefore menacing collision for a very, very, long time. In the end I cleared them by reaching away to the south, a point of sail on which Trilleen was able to outpace them handily.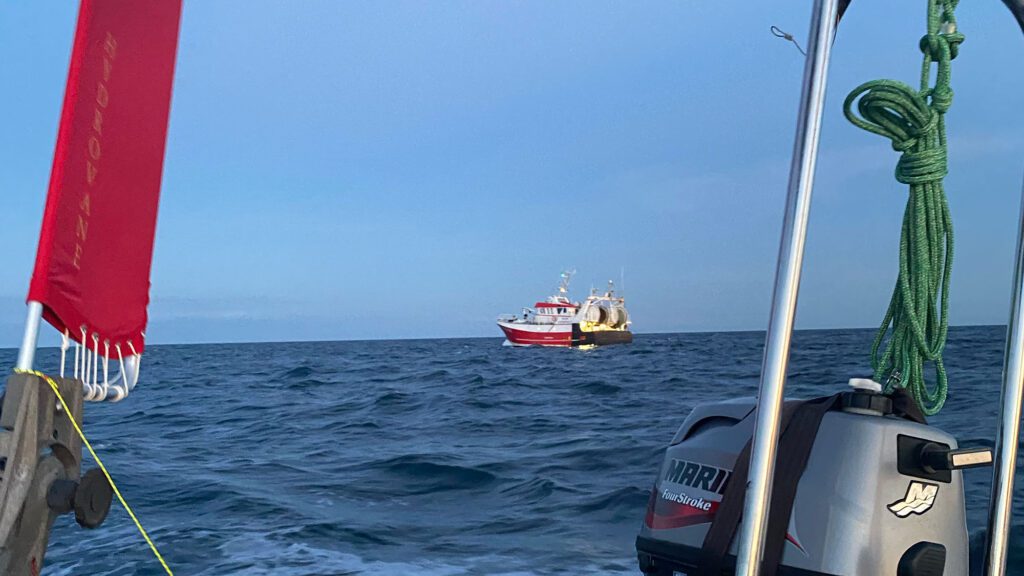 Finally then about 0200 I came in under St Anthonys Head on the eastern side of the Fal Estuary, handed the sails, and motored into the surprisingly empty anchorage of St Mawes just behind the headland. The hook went down and held fast first time into the glorious sticky black alluvial mud that promises an undisturbed night without threat of the anchor dragging, and by 0330 I was crashed out in my bunk.