Sponsorship
Sailing solo round the UK and Ireland
to raise funds for the Andrew Cassell Foundation
Associate your brand with positivity and altruism
The Foundation work to help disabled people become the most independent sailors possible. This often proves transformational in all areas of participants' lives. Ian's story of recovery from serious health challenges secondary to a spinal injury and seven years in a nursing home illustrates this. It is a positive story which associated with altruism as Ian now pays it forward by raising funds for the Foundation which helped him so much, in order that it can help more disabled people.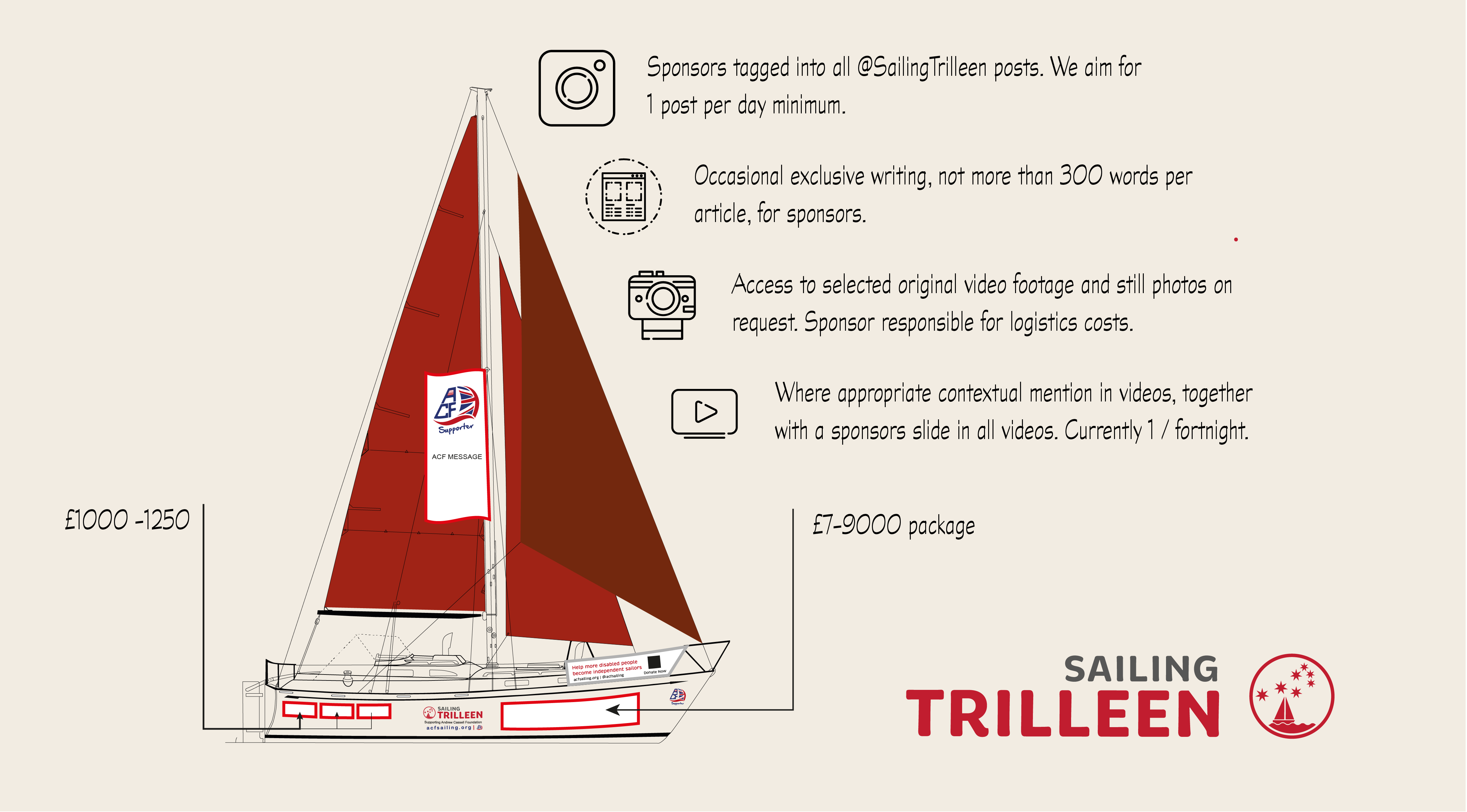 Sponsorship opportunities
Ian's sail Round Britain and Ireland raising funds for the Andrew Cassell Foundation has opportunities for sponsors to support his objective of helping the Andrew Cassell Foundation.
Sponsorship will expose your brand around the UK and Irish coast over a 12 month period, as well as associated social media posts and local media articles. There are options for branding some or all of: communications, boat hull or flags, clothing and other event related material. Because this trip also functions as a roadshow for the Andrew Cassell Foundation as it plans to increase the number of disabled people it helps, sponsors can be reassured that Trilleen will be travelling to as many ports as possible and not merely those few central to a circumnavigation.